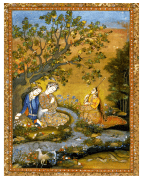 WELCOME
Dear Guests, you are most welcome at our Restaurant. We named it Indian Delights to celebrate Indian tradition of delicious foods and the hospitality involved in serving the foods. Preparation of foods itself an art, and serving with utmost care go a long way with our tradition.
If you are in the mood for a delicious Lunch or Dinner, give us a try. We always serve with the intention that you must visit us next timewith your friends and family.
This time is our only chance for the future. Indian Delight restaurant has all along been owned and operated by a Family, so the tradition of food preparation and services continue to be the same since its inception 17 years ago.Indian Delights restaurant is now a part of Catonsville landscape and a darling to the community's culinary culture. We are honored through your continued patronages.

By patronizing us so much over so many years, you are no longer a customer to us but a family member. And we are grateful for that. Please go through our Menu at the Table, or the Brochure-To-Go, or in this website you can also View Food Items by Category.
You can place order Online and collect your food after a minimum of 30 minutes of preparation time. Or you can Select your arrival time anytime before our closing.Let us serve you whichever way is convenient for you.
Just a reminder, that, you can design your food to match your taste.If you want it Mild, Medium or Spicy, just tell the waiter at the dine-in, or indicate at the Checkout while ordering Online.Please also try our Buffet during Lunch and Dinner. "Taste varieties at a go" is our policy in selecting Buffet items.